Description
Features & Benefits:
1) The FOSCAM baby monitor offers crisp clear 1080P video quality, offering high definition footage, day or night
Protect your family with Full HD video recording, and make sure that no precious moments or details are missed. Built-in IR-LED and the automatic night vision lets you see up to 8 meters (26ft) even in total darkness.
2) Intelligent Human Detection
With this technology (by OMRON) only human activities will be detected, eliminating 'false alarms' by flying insects or moving pets. You will receive notifications when a possible danger is detected.
Crisp clear 1080p video quality offers high-resolution footage and an optimum visual experience. Meanwhile, it makes sure that no precious moments or details are missed.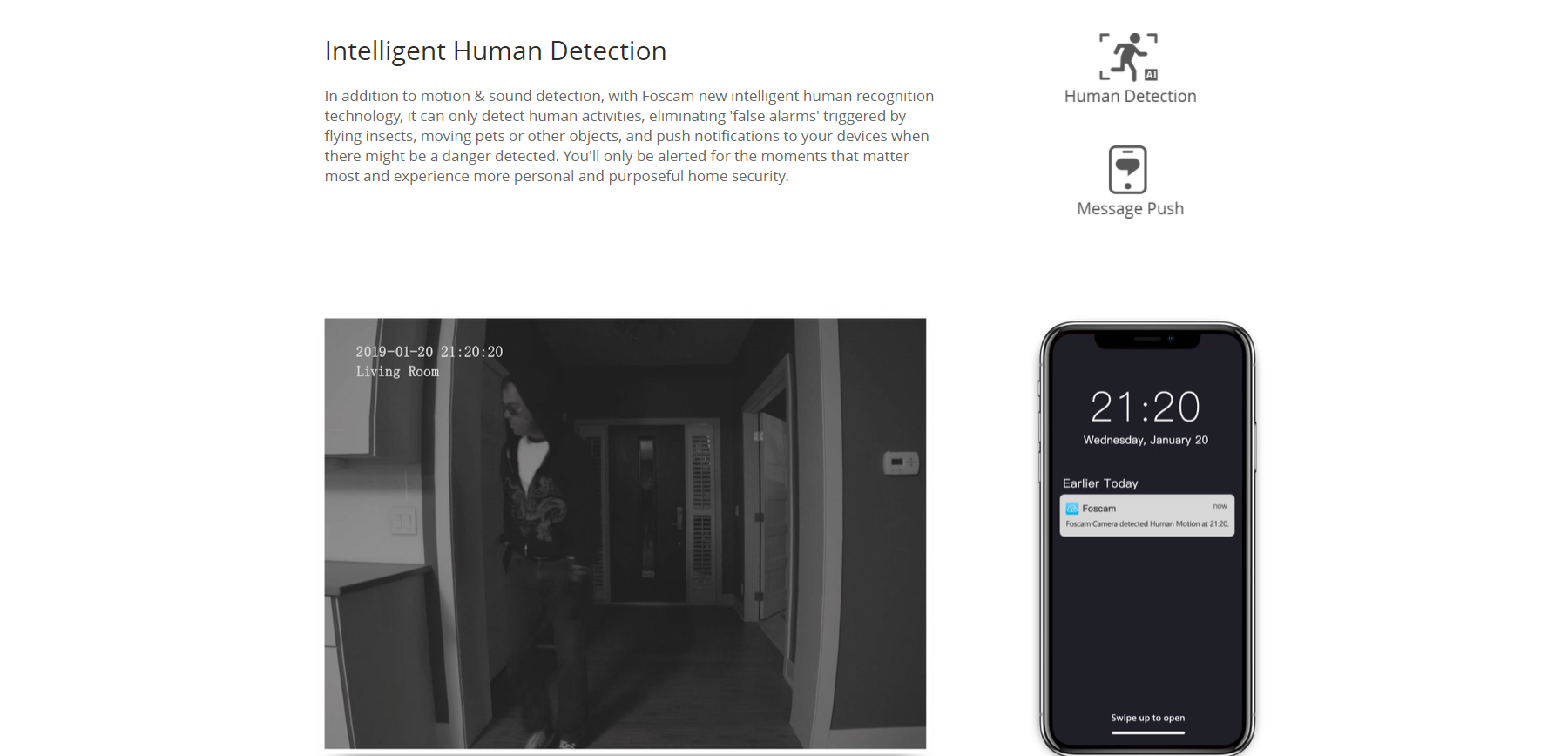 3) The Foscam baby monitor works with Amazon Alexa & Google Assistant
This camera works with Amazon Alexa and Google Assistant. View live stream video on your smart home devices through voice.
4) Dual-Band WiFi connection
Works with both 2.4GHz & 5GHz networks, which offers significantly better connection in terms of stability, speed, and less congestion of internet devices connected. Due to the fact that many household devices will give off 2.4Ghz radio frequencies, interference can happen to the Wi-Fi signal. With the use of dual-band WiFi.
5) View your space without a blind spot
See more of your space with easy pan & tilt control from your phone. Super wide rotation range makes it convenient to trace the motions of kids or pets. Panoramic coverage ensures intruders have nowhere to hide.
6) Clear night vision
Thirteen infrared LEDs provide 26-feet (8-meter) IR range for you to see clearly in complete darkness. Around-the-clock guard leaves no window of opportunity for burglars.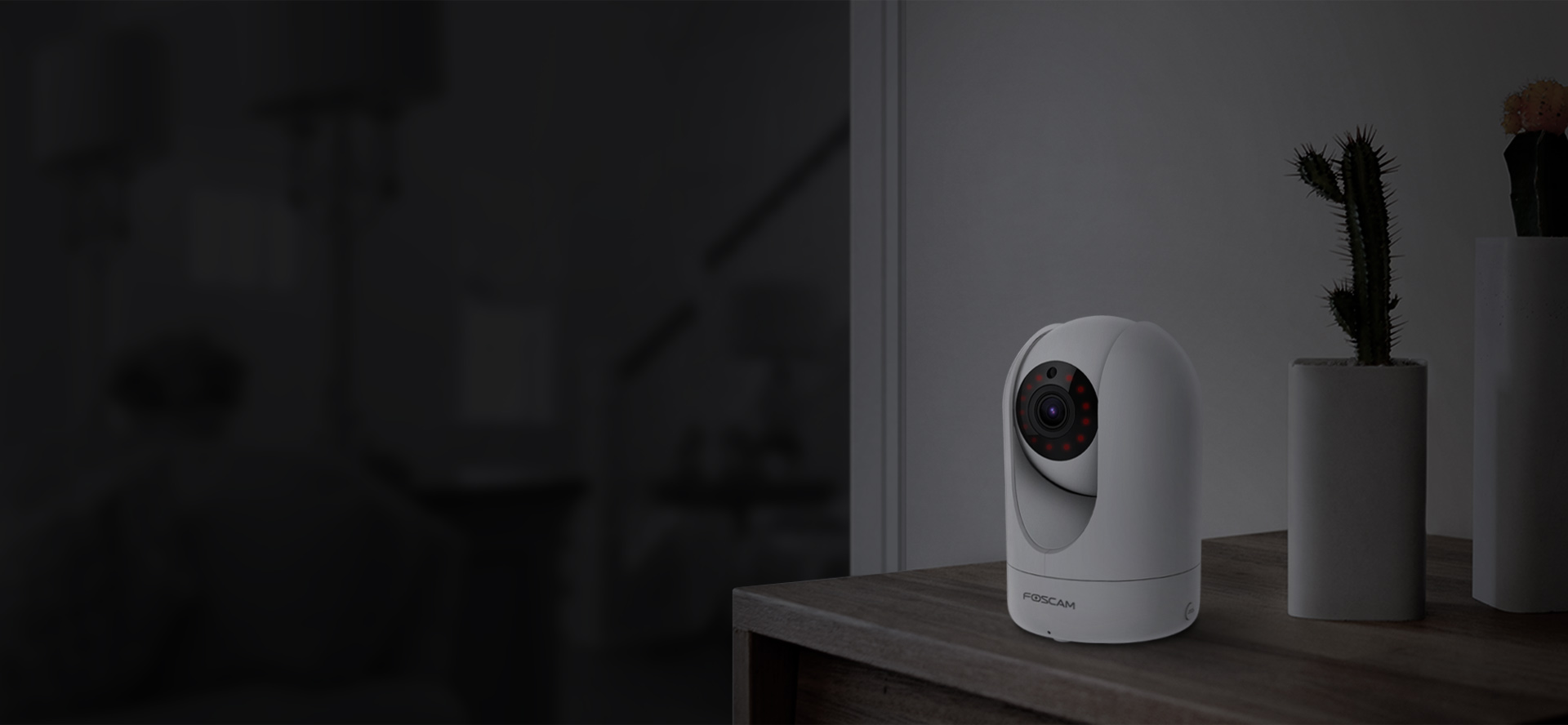 7) Smart Privacy Protection Mode
In case you do not need the camera shoot at some time, you can easily put the camera in sleepmode in the app. The lens will turn in a position where it can not make any recordings.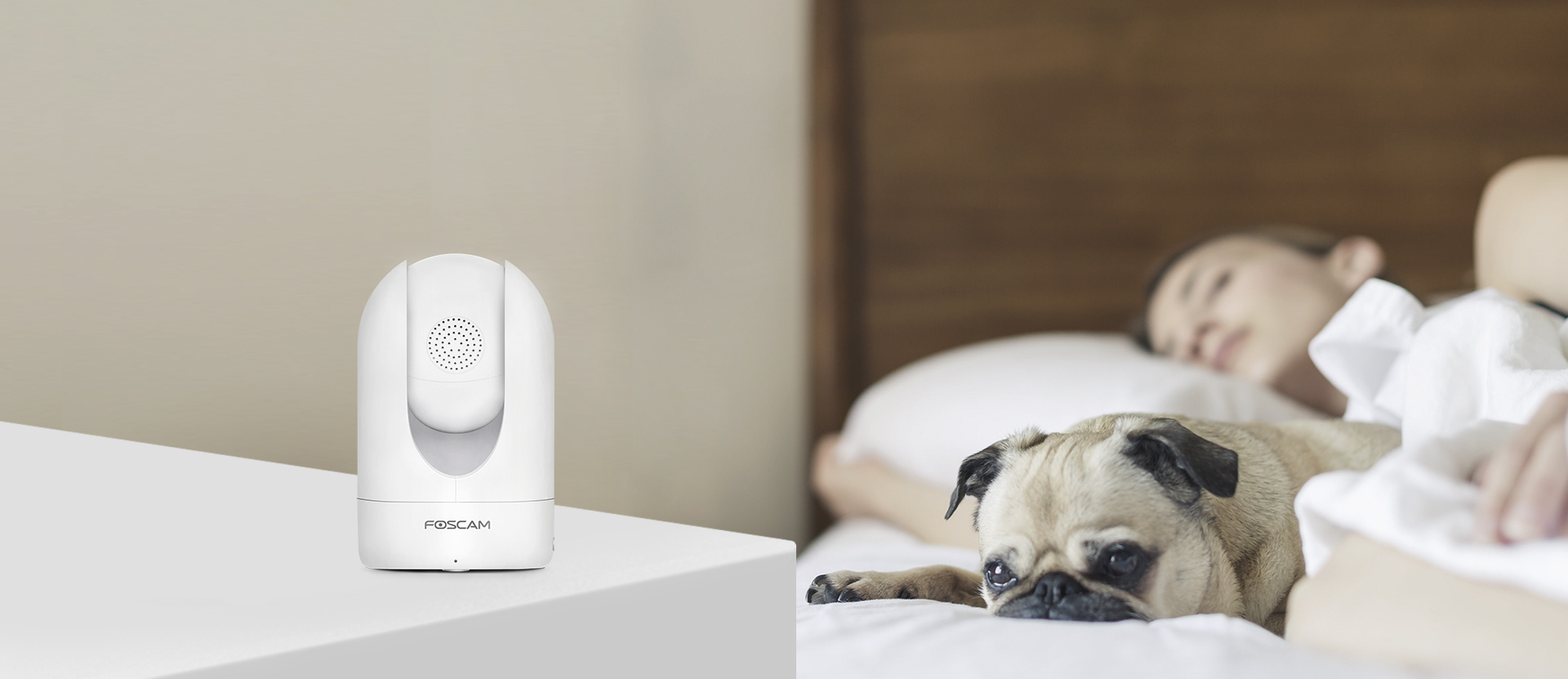 8) Flexible storage options to retain crucial moments

Main features

Details

*Video Baby Monitor * Video Baby Monitor with Camera and Audio *Ideal for New Moms *child safety *child security *Baby monitors in Kenya *Foscam Cameras